World
WATCH: Texas Mom Shocked to Find Dumped 'Dead Body' Is Sex Doll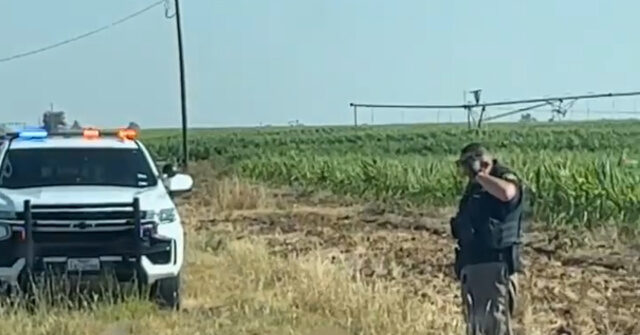 A Texas woman named Deana Martin made a shocking yet awkward discovery Monday while driving near Lubbock.
When she spotted what she thought was a body on the side of the road, she called her son and then alerted 911 to the situation, KLBK reported Thursday.
"Well at first I thought it was probably someone intoxicated and passed out, nude, on the side of the road. But then when I turned around and looked at it again, I thought, 'Oh my goodness, it looks like a dead body.' It wasn't moving," she told KAMC.
Austin Martin, the woman's son, said another driver stopped to assess the scene before telling Deana he believed it was a mannequin or sex doll.
Martin told KMFX, "We got closer to it before the officers showed up and realized it was a sex doll. My mom called 911 back to tell them it wasn't an emergency and the 911 operator was hysterical."
"When the officer got there he was laughing so hard and another officer showed up. They ended up taking it and joked about putting it on another officer's desk," he said.
In a social media post following the creepy encounter, Austin Martin shared video footage of his mother on the side of the road with law enforcement.
The doll on the ground appeared to be bent over and missing its head:
Social media users had a lot to say about the awkward find.
"I mean… At least she did the right thing by calling it in, in case it WAS a deceased human. Everybody always has something smart to say when someone is trying to do the right thing, but want to bash people for turning a blind eye to avoid drama," one person wrote.
"Is that thing missing a head????" another person asked, while someone else said, "If you are a 'TRUE' True Crime Junkie You know that it is NEVER a mannequin. Well unless you're Deana Brooks Martin," someone else commented.