Tech
Some wildfire evacuations end in British Columbia, but fire threatens community farther north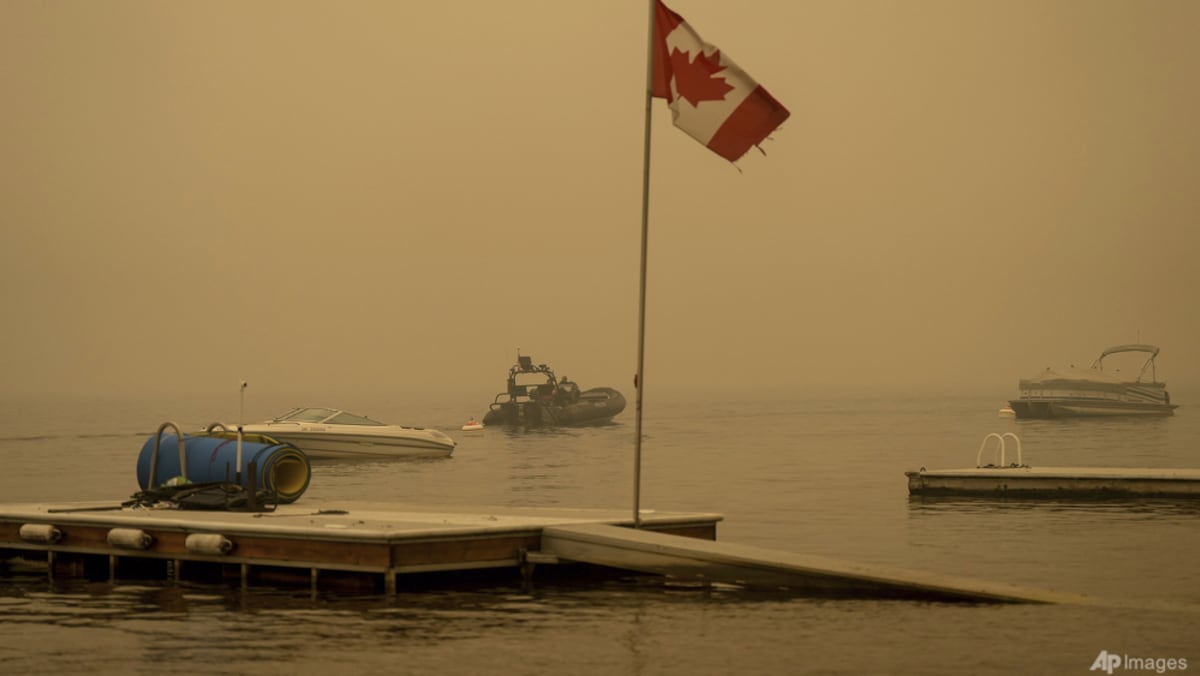 VANCOUVER, British Columbia: The wildfire situation showed some improvement in British Columbia on Sunday (Aug 27), with more people being allowed to return home, but blazes continued to threaten communities farther north in Canada's Northwest Territories.
Hot temperatures and winds expected to gust to up to 40kmh were fanning flames around the Northwest Territories town of Hay River, on the south shore of Great Slave Lake.
The blaze, which has burned across 4,000 square kilometres, was about a kilometre west of the town's airport and 1.5km from the town centre.
"These conditions are supportive of the potential for severe fire activity," Mike Westwick, a fire information officer for the Northwest Territories government, said in a telephone interview. "We've got a big team of firefighters on the ground who are doing everything they can to prevent that eventuality."
On Saturday, the fire destroyed two cabins and a travel trailer near the shore of Great Slave Lake.
Over 200 people were battling the fire along with 10 helicopters, 21 pieces of heavy equipment and airtankers.
About 240 wildfires were burning in Canada's northern territory. So far, 296,678 hectares (733,107 acres) had been affected.
Canada has seen a record number of wildfires this year, and their choking smoke has sometimes reached into the United States.
Fire crews also continued to battle a blaze near the Northwest Territories capital of Yellowknife. That fire has burned over 1,670 sqkm, but firefighters have kept it to 15km northwest of the city's boundaries for at least a week and a half. The fire forced the evacuation of nearly all of the city's 20,000 residents.
"The team is doing some really good work on the ground there to reduce those risks and to support a safe return as soon as possible," Westwick said.
To the south, British Columbia reported 370 active blazes, including 12 designated as "wildfires of note", meaning they are highly visible or pose a threat to public safety.
Donna MacPherson, a fire information officer with the BC Wildfire Coordination Centre, said the province was still feeling the effects of above normal temperatures and the chance of lightning.
"It's not over yet for us by a longshot," she said. "It's been a really long fire season and we've still got some to go before it's over."
The BC Wildfire Service said the West Kelowna fire department was returning to "normal day-to-day operations″ 10 days after a fast-moving wildfire forced thousands to flee that town and went on to destroy more than 170 homes in the area.
An additional 1,800 people were allowed to return their homes in that area this weekend as evacuation orders in communities on both sides of Okanagan Lake were lifted. The Central Okanagan Emergency Operations Centre said evacuation orders were still in effect for 1,588 properties in West Kelowna and 1,114 in rural areas of the regional district as well as on Westbank First Nation lands.
The McDougall Creek wildfire, responsible for much of the destruction in the West Kelowna area, still burned out of control over 123 sqkm.
A 430 sqkm fire in the Shuswap region has destroyed more than 130 structures and damaged about 40 others.
MacPherson said the shortening days with the approach of fall usually mean cooler weather, but temperatures remained high across the province.
"Everywhere is warmer than it normally is at this time of year," she said.
The provincial seven-day forecast calls for rain beginning Tuesday and lasting until the weekend.
But MacPherson said, "From our standpoint, we're still looking for fire to be in BC for some time to come".