rusain
Russian Satanist Jailed for Ritual Murders Released After Fighting in Ukraine – The Moscow Times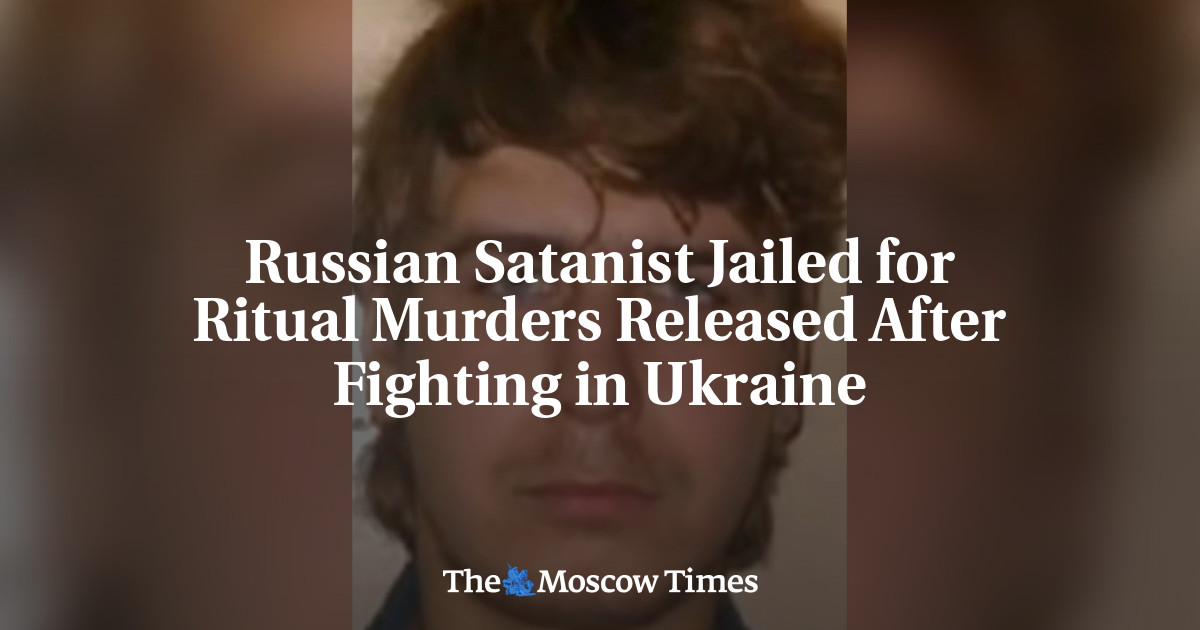 This article contains graphic content that may be disturbing to some readers.
A self-confessed member of a Satanist sect serving a 20-year prison sentence for murder and the desecration of dead bodies has been freed after completing six months of military service in Ukraine, the local 76.ru news website reported Tuesday.
Nikolai Ogolobyak, 33, from the Yaroslavl region, was released earlier this month after he was severely injured in battle, his father told 76.ru. His prison sentence had been set to end in 2030.
"He is not working. He is recovering," his father said, adding that "It is unlikely that he will be taken to the 'special military operation' again."
Ogolobyak and his underage accomplices were sentenced in 2010 for killing four teenagers and desecrating their bodies in 2008 initiation rituals. Another suspect, Anton Makovkin, was ruled insane and was placed in a mental institution.
According to the case materials, Ogolobyak and his accomplices killed two people, cut off their heads, removed the hearts and tongues, fried and ate them, 76.ru reported. 
In the second case, while killing two other people, Ogolobyak made 666 stabs on his victim as an apparent reference to the number 666, which is considered a symbol of the devil.
Russia's Defense Ministry and the Wagner mercenary group recruited heavily from Russian prisons to bolster their manpower in Ukraine, promising convicts a pardon in exchange for military service.
A number of these pardoned convicts have been reported to have committed new crimes after returning from Ukraine.
According to leading prisoner's rights activist Olga Romanova, thousands of ex-convicts have already returned to civil life.