World
Russia blames Ukraine for drone attack on military airfield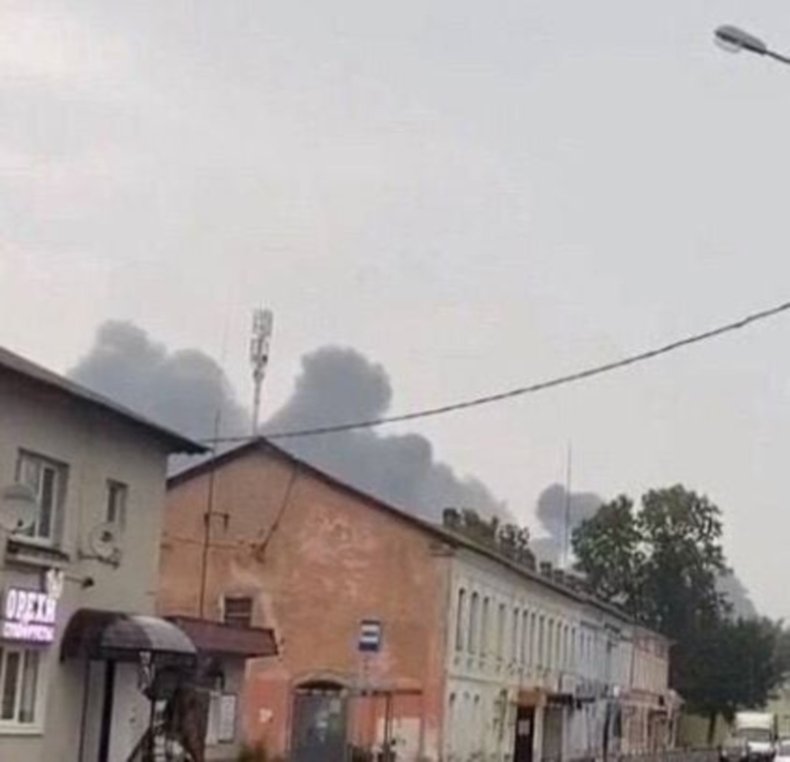 Moscow has accused Kyiv of carrying out a drone attack on a military airfield in the Novgorod region in northern Russia.
Over the last few months, Russia has repeatedly accused Ukraine of striking targets within Russian territory for which Kyiv does not usually claim direct responsibility.
The Novgorod region lies between Moscow and St. Petersburg and has not been targeted since the start of the war, unlike Russia's border regions.
On Saturday, the Russian defense ministry said that at around 10 a.m., Kyiv had carried out a "terrorist attack" using the a "helicopter-type" drone.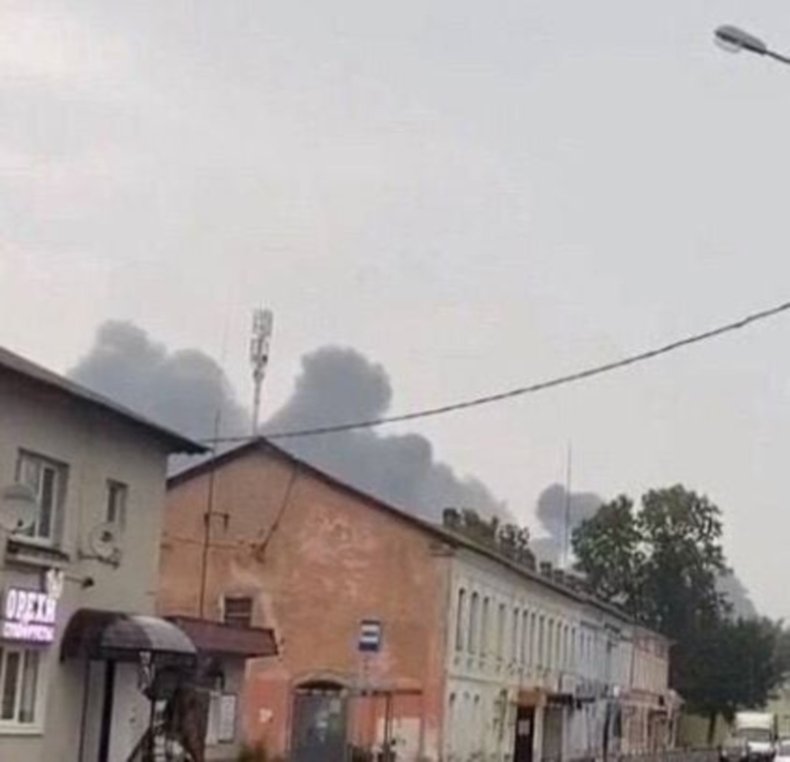 Local media reported that the airfield targeted in the attack was in the town of Soltsy, around 50 miles southwest of the region's capital, Veliky Novgorod.
Strategic Russian Tu-22M3 bombers carrying X-22 missiles are believed to be based at the airfield. Russia deployed the Tupolev Tu-22M3 during its bombing of the Donetsk city of Mariupol in 2022.
"A fire broke out in the aircraft parking lot, which was quickly extinguished. One plane was damaged, no one was injured," the Russian defense ministry said, according to state news agency RIA.
However, the Telegram channel Ateo Breaking said that two aircraft rather than one had been damaged. Images shared on social media, taken some distance from the air base, show smoke billowing into the air from behind buildings.
Monitoring groups have said there were about 10 Tu-22M3 units at the airfield, which is located over 410 miles from the border of Ukraine. Newsweek has contacted the Ukrainian defense ministry for comment.
It follows a number of explosions in Russia, its occupied territories, and the Black Sea. On Thursday, the Russian Defense Ministry claimed a Ukrainian naval drone had attempted to attack its ships in the Black Sea but that two Russian patrol ships had destroyed the naval drone before it reached its destination. On August 13, Roman Starovoyt, governor of Russia's Kursk region, said that "shells coming from Ukraine" had injured three people.
Ukrainian authorities reported on Saturday a 6-year-old was among at least seven people killed in a missile strike on the northern city of Chernyiv. Authorities said at least 110 people were injured.
Meanwhile, Ukraine's Air Force said on Saturday it had intercepted 17 Iranian-made Shahed kamikaze drones launched overnight from Russia's Kursk Oblast and that air defense was active in northern, central and western regions of the country.
The first deputy head of the Khmelnytskyi Oblast Military Administration, Serhii Tiurin, told Suspilne media that Moscow also Russia attacked Ukraine's western Khmelnytskyi Oblast with drones overnight, damaging nearly 400 buildings.