Business
Sweden v Australia: Women's World Cup 2023 third-place playoff – live updates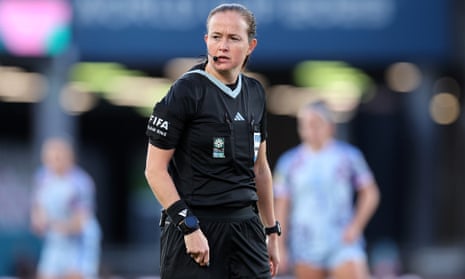 Key events
The battle for bronze is under way.
Just a reminder that Sweden are in their home strip tonight of yellow shirts, blue shorts, yellow socks. Australia are top to toe in aqua blue with royal blue accents.
Sure has Stuie.
Anthems sung, pennants exchanged, Gianni Infantino picked out in the posh seats by the camera operator, it's almost time for kick-off.
So when the teams walk out onto the field shortly afterwards the crowd is ready to greet them with a deafening roar. One final opportunity for these players to soak in the atmosphere.
Time for the prematch formalities, beginning with the Welcome to Country. Which at Brisbane is performed by the superb Uncle Shannon Ruska, who delivers the moment like prizefight hype-man, whipping up the crowd beautifully.
"Pitch dark greetings from California. What a World Cup this has been, I regret that it is almost over. And this Aussie side has been inspiring to watch. Watching Sam Kerr perform one more time on the World stage is can't be missed. Go Matilda's, Aussie, Aussie, Aussie, oi,oi,oi!" Great to have you on board again Mary Waltz.
It is a sell out in Brisbane and the sun is setting behind Suncorp Stadium. Glorious scenes and fitting farewell for Australia's participation in this World Cup.
Tonight's referee is Cheryl Foster, a former all-time record appearance holder for the Wales women's national football team. She refereed this year's UEFA Women's Champions League final.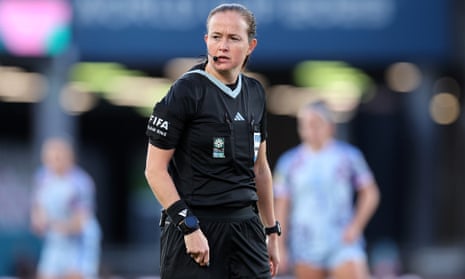 Conditions in Brisbane are warm and dry and glorious.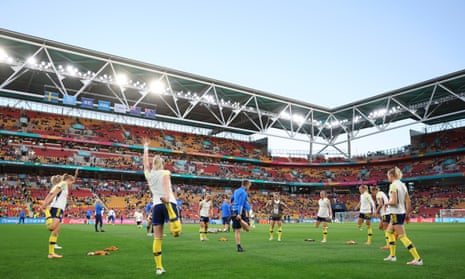 Amen Phil.
"As far as Tony G is concerned, I'll only give him a pass mark if the Matildas win tonight," emails Chris Paraskevas. "It might sound a bit harsh, and I do empathize with the emotional rollercoaster he's been on, but I get the feeling he lost control of the campaign a little and let things get away from him, on and off the pitch. At the critical moments he hasn't shown the tactical acumen required to change games (bailed out against France, punished by Nigeria and England).
The team also weren't in the right headspace at the start of the semi final: that's the responsibility of the manager and their ability to help "block out the noise".
For me, he resembles more a cheerleader than a manager (he literally wears supporters' scarves) which was a gamble that almost paid off for FA. But at the business end of tournaments, its the meticulous preparation and cool-under-pressure of a Sarina Wiegman that's the difference.
I actually doubt we'll beat a very organised Sweden side, but hoping we can finish the tournament on a high."
This is a beautiful behind-the-scenes look at the Matildas over the past month.
Fortunately, Exhibit A has presented itself while we're all still paying attention.
In Melbourne, Adelaide, and Hobart tonight's match is being played on the host broadcaster's secondary digital channel, complete with no more than 30 minutes of build-up.
Code wars gonna code war.
A consistent theme throughout this tournament has been how to capitalise on the euphoria of the past month.
The hard work starts now. How does the governing body and its state and territory affiliates convert this palpable enthusiasm for women's football into government and commercial dollars, ongoing media interest and sustainable fan attention? How, in other words, do they make this football fever stick?