ukrain
One week after sullying the Women's World Cup, Luis Rubiales is now a Spanish soccer outcast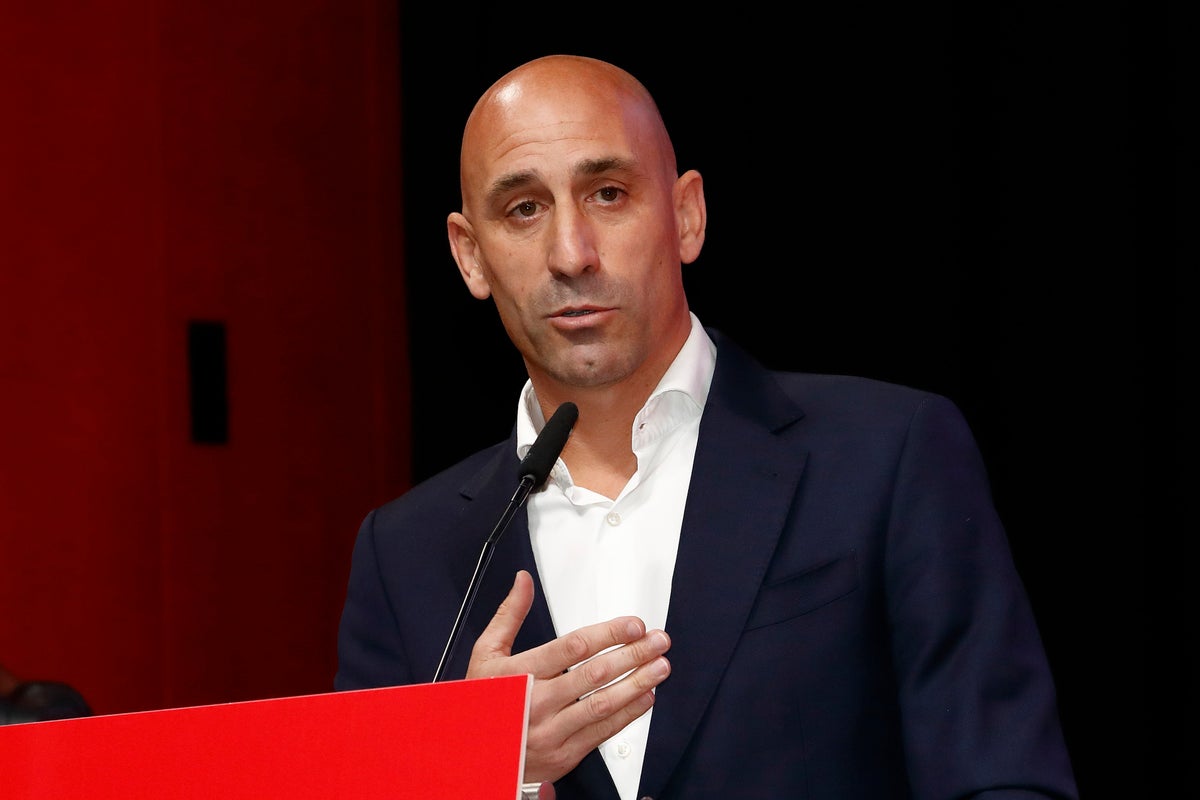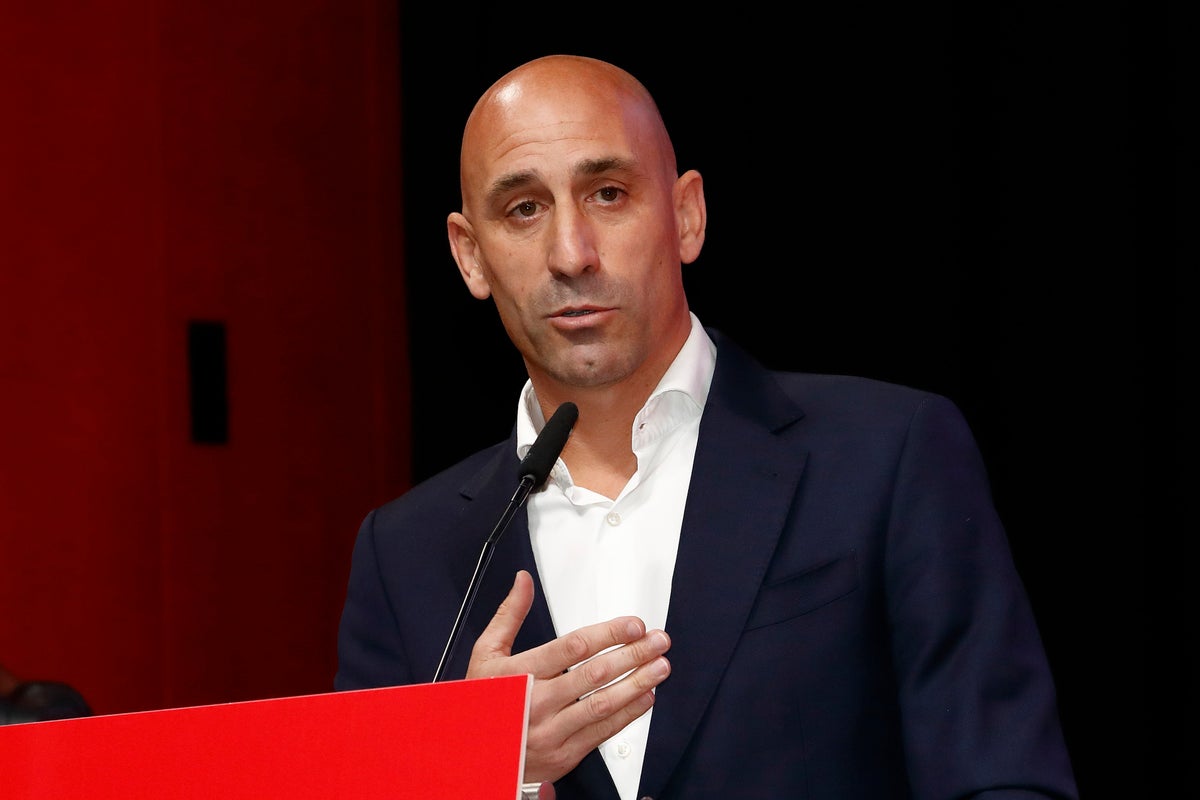 One week after the president of the Spanish soccer federation kissed a player during the Women's World Cup awards ceremony, his reputation is in tatters and he's out of his job.
Luis Rubiales, whose leadership of Spanish soccer had already been marked by successes tinged with scandal, wrecked his career by offending millions worldwide with his conduct at the final in Sydney, Australia, when he also grabbed his crotch in a victory gesture.
"Rubiales cannot run Spanish soccer again," Spanish minister María Jesús Montero said Sunday, a day after he was provisionally suspended by FIFA for 90 days.
"We had enough of him when he marred the great triumph of women's soccer with his intolerable attitude."
Rubiales was replaced by his vice president Pedro Rocha, who will act as interim chief in his absence. Rocha is considered to be a confidant of Rubiales. Rocha has called an emergency meeting of the soccer federation's regional heads to discuss the crisis on Monday, when women's groups will rally in downtown Madrid in support of forward Jenni Hermoso, who was kissed on the lips by Rubiales after Spain's 1-0 win over England in the final.
FIFA moved against Rubiales after he refused to step down and defiantly told an emergency assembly of his federation on Friday that he was the victim of a "witch hunt" by "false feminists."
On a day that will go down as one of the ugliest in Spanish soccer, Rubiales said that Hermoso had consented to the "mutual" kiss. Hermoso replied in two statements to say that was false and that she considered herself the victim of an abuse of power. She also accused the federation of trying to pressure her into supporting Rubiales. The federation hit back by saying she was lying and that it would take legal action against her.
As part of his suspension of Rubiales, FIFA disciplinary judge Jorge Palacio ordered Rubiales and the federation not to contact Hermoso.
Spain's government is also pursuing his permanent removal in Spain's Administrative Court for Sports. The court will meet in the coming week to consider the government's lawsuit for an alleged abuse of power and for allegedly committing acts that tarnished the dignity and decorum of a sporting event. If found guilty, Rubiales could be ruled unfit to hold office.
Spain great Andrés Iniesta, a 2010 World Cup winner, said "after what has happened this week I would like to express my sadness, as a person, as a father of three girls, as a husband and as a soccer player.
"We have had to bear this president who clung to power, didn't admit that his behavior had been unacceptable and was damaging the image of our country and our soccer before the world," Iniesta said on X, formerly known as Twitter.
Rubiales' behavior has tarnished not only the greatest feat of Spanish women's soccer, it has also torn apart his federation.
The only public support Rubiales has received came during Friday's general assembly when he was applauded several times by parts of the mostly male crowd, which was made up of regional federation officials, coaches, referees and players from lower divisions.
But his refusal to go quietly led to some resignations from his board, including the vice president in charge of women's soccer. The federation will also keep open its own internal probe into the incident as part of its sexual violence protocol.
Those who applauded his diatribe included women's coach Jorge Vilda — Hermoso's coach — and Spain's men's coach Luis de la Fuente. But once FIFA took down Rubiales, it took only hours for both coaches to issue statements sanctioning their now former boss.
Rubiales is a 46-year-old former player who headed a players' union – which this week joined the chorus demanding his resignation – before he was elected to run the federation in 2018. He has not shied away from controversy since, but has shored up internal support by boosting revenues.
Rubiales made 339,000 euros ($365,000) in 2021 after taxes, for presiding over the federation with a budget of 382 million euros ($412 million). The federation runs Spain's men's and women's national soccer teams and its semi-professional and amateur soccer leagues. It also organizes the referees. The government maintains some oversight of the entity but it cannot name or remove its executives.
Weeks after becoming the most powerful man in Spanish soccer, Rubiales showed he wouldn't tolerate any act that he considered disloyal when he fired the coach of Spain's men's team just two days before its first match at the 2018 World Cup in Russia. Julen Lopetegui had just agreed to join Real Madrid after the tournament, but Rubiales felt he had betrayed the national team and dismissed him.
Rubiales revolutionized the Spanish Super Cup in 2019 by expanding it from two to four teams and taking it to Saudi Arabia – now the big draw for top European talent like Cristiano Ronaldo – in exchange for 40 million dollars a year. The clubs and federation loved the cash, but the move was criticized by women's and human rights groups for the regime's treatment of women and minorities. Spanish authorities also scrutinized the deal, and an investigative judge is probing the legality of the Super Cup contracts.
In part, Rubiales was tolerated because he was considered better than his predecessor, Ángel Maria Villar, who was in power for nearly three decades before he ended up behind bars for widespread corruption.
Rubiales increased his hold on power by becoming a vice-president with UEFA, which has remained silent on the scandal. Rubiales was spearheading what promised to be his greatest prize: a joint bid to host the 2030 men's World Cup with Portugal, Morocco and possibly Ukraine.
But it seems the greatest sporting achievement of Spanish soccer under his watch has led to his downfall – unless he can successfully fight against both FIFA and Spain's government.
Not only were his actions deemed out of line, his erratic handling of the scandal — which swerved from insulting his critics, to an awkward apology, and eventually his tirade against feminism — did him in.
The response from Spanish society has been overwhelmingly supportive of Hermoso and against Rubiales.
Her Spain teammates, along with more than 50 others women players, said they would not play for Spain as long as he remains.
Messages in support of the player and condemning Rubiales have poured in from Spanish and foreign players, the most powerful soccer clubs – Real Madrid, Barcelona, Sevilla, Athletic Bilbao, Valencia, among others – and from political parties from the far left to the center right.
"Luis Rubiales is finished," the president of Spain's women's league, Beatriz Álvarez, told The Associated Press. "He has dug his own grave with his acts and his words."
___
AP soccer: https://apnews.com/hub/soccer
___
AP Women's World Cup coverage: