Tech
Canada wildfires force thousands to flee as state of emergency declared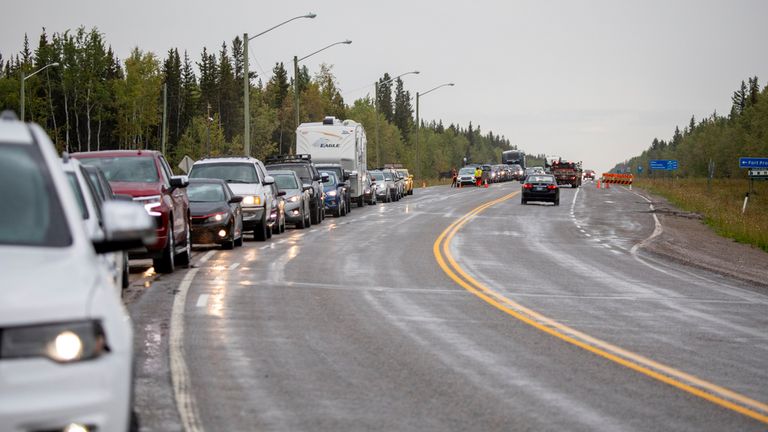 Thousands have fled their homes as huge wildfires burned near the capital city of Canada's Northwest Territories.
Around 19,000 people have left Yellowknife in less than 48 hours, with about 15,000 fleeing in cars and 3,800 leaving on emergency flights, officials said on Friday.
Of the 2,600 left, 1,000 of them were essential workers.
Thousands more were also told to evacuate their homes in British Columbia, as firefighters tackled growing fires in the region.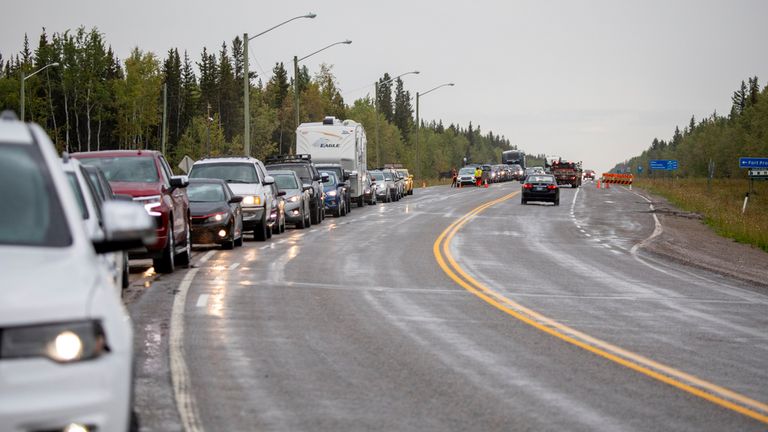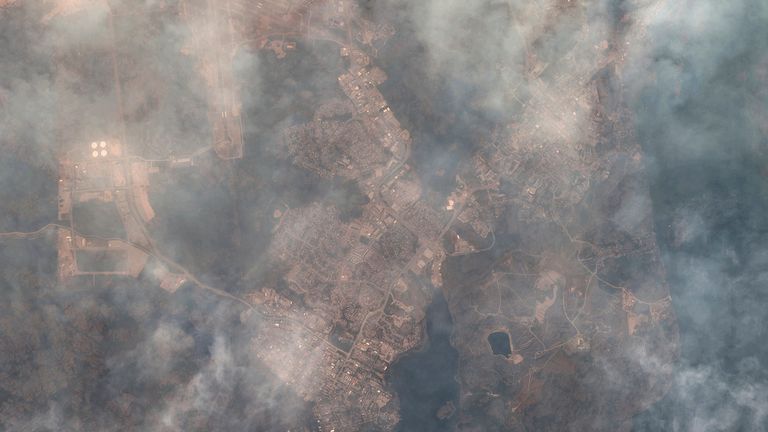 "It's a ghost town," Kieron Testart said, while checking on people in the nearby First Nation communities of Dettah and NDilo.
The fire, caused by lightning more than a month ago, is about 15km (nine miles) from the outskirts of Yellowknife and "not going away anytime soon," fire information officer Mike Westwick said.
Fuelled by dry weather and dense forests, more than 1,000 wildfires were burning across the country, over half of them out of control, as of Friday morning.
Despite cooler temperatures and higher humidity aiding firefighters in their efforts to keep the wildfires from advancing, emergency officials fear the weather conditions could change and propel the fire towards the city limits.
South of Yellowknife, a state of emergency was declared in the province of British Columbia.
The city of West Kelowna ordered the evacuation of 2,400 properties and alerted an additional 4,800 homes to be ready to leave as the situation escalated.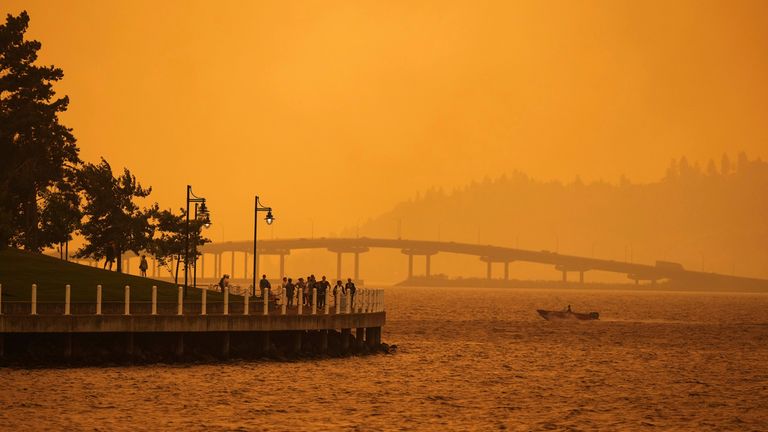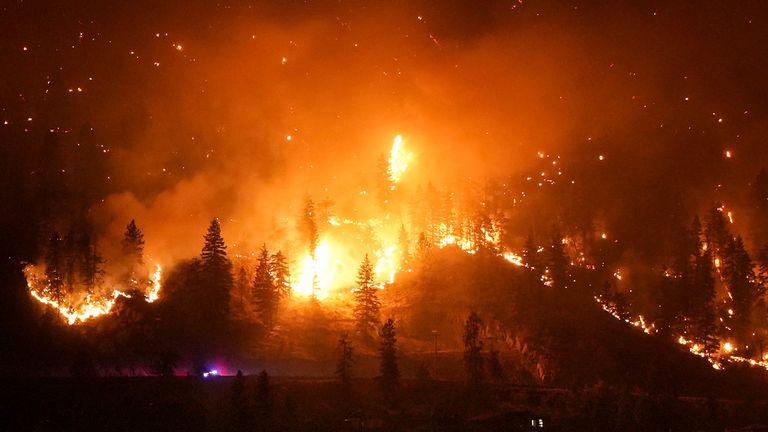 Some individuals were forced to jump into lakes to avoid flames, but no casualties have been reported.
"I was deeply horrified to witness the distressing images emerging from West Kelowna," Bowinn Ma, the province's minister of emergency management, said.
"The past 24 hours have been incredibly challenging for the people across the province."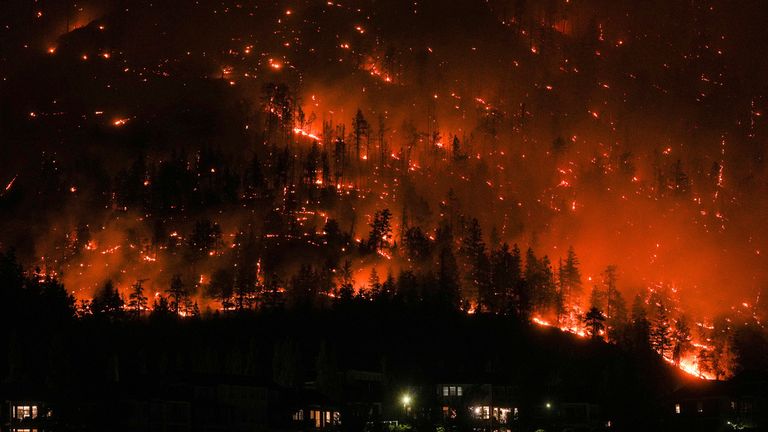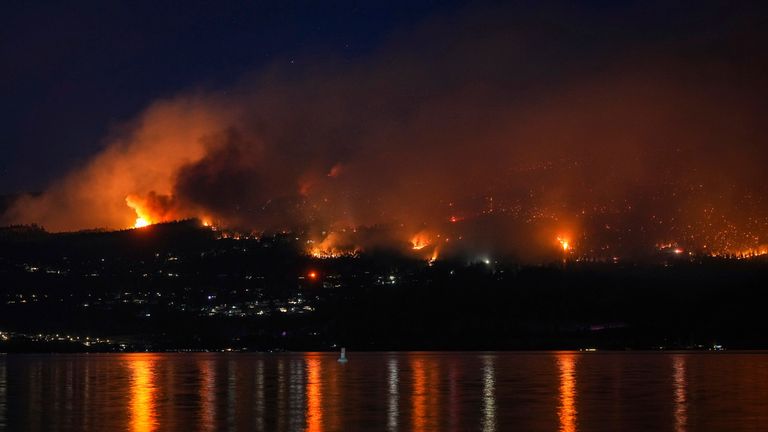 While British Columbia Premier David Eby said the coming days will be "extremely challenging".
Around 6,800 people in eight other communities in the Northwest Territories have already evacuated their homes, including the small community of Enterprise, which was largely destroyed.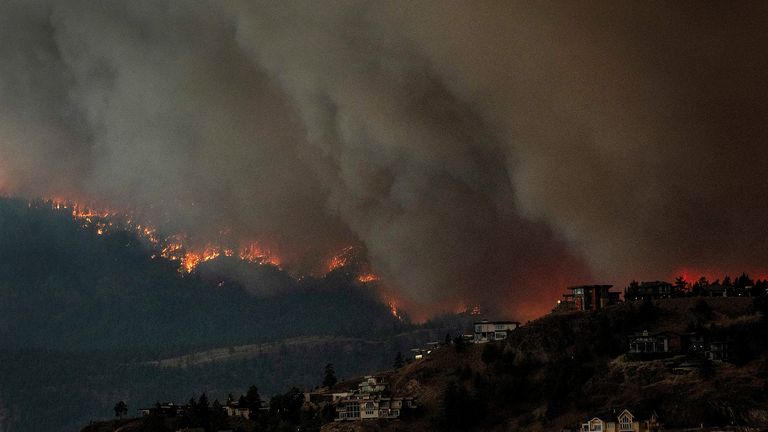 Everyone made it to safety, officials said.
Canada has seen a record number of wildfires this year – contributing to smoke travelling into parts of the United States.
More than 5,700 fires have burned more than 137,000 square kilometres (53,000 square miles) from one end of Canada to the other, according to the Canadian Interagency Forest Fire Centre.