Technology Science
Six privacy and security questions and answers to clear up once and for all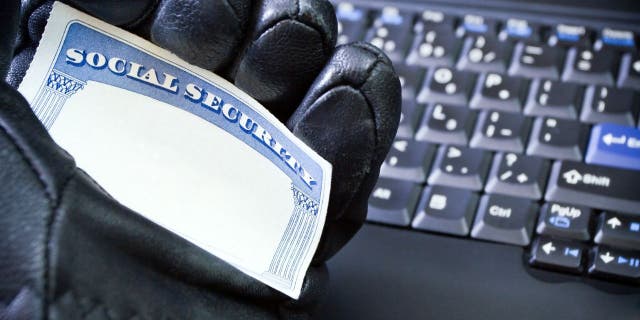 Picture this: you're chilling during your free time, your favorite beverage in one hand, scrolling through the latest tech updates with the other, when suddenly a friend texts, panicking about a cyberattack that has just left them devastated. 
CLICK TO GET KURT'S FREE CYBERGUY NEWSLETTER WITH SECURITY ALERTS, QUICK TIPS, TECH REVIEWS AND EASY HOW-TO'S TO MAKE YOU SMARTER 
This scenario is more common than you think and could easily happen to anyone, especially those who harbor stubborn myths about cyber security. 
Myth #1 – underestimating your appeal to hackers 
If you're tossing your hair back, saying, "Well, I don't have anything a hacker would want," think again. Hackers aren't picky eaters. They'll feast on any bit of data they can find. Your banking details? Yummy appetizers. Personal information? A delicious main course. 
To hackers, we're all just meals waiting to be devoured. The fix here is simple: Take digital threats seriously, set up a sound security system, and be mindful of what you share online.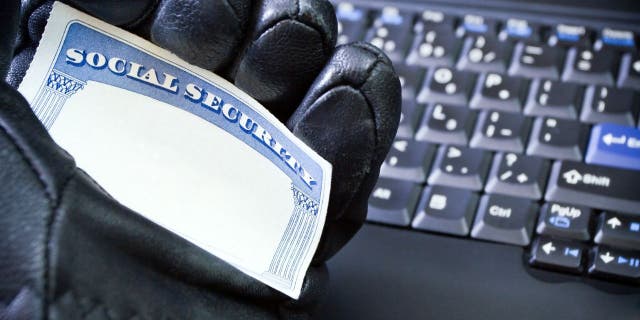 HOW TO ADD SAFE BROWSERS TO YOUR MOBILE DEVICE
Solution #1 – use identity theft protection 
In the quest for robust protection against these lurking cyber threats, there's a beacon of hope. Identity theft services. Identity theft protection companies can monitor personal information like your home title, Social Security Number (SSN), phone number and email address and alert you if it is being sold on the dark web or being used to open an account. They can also assist you in freezing your bank and credit card accounts to prevent further unauthorized use by criminals. 
One of the best parts of using some services is that they might include identity theft insurance of up to 1 million dollars to cover losses and legal fees and a white glove fraud-resolution team where a U.S.-based case manager helps you recover any losses. 
See my tips and best picks on how to protect yourself from identity theft by visiting Cyberguy.com/IdentityTheft 
Myth #2 – relying on password strength alone 
For all those confident souls who think a strong password is all the protection they need, here's a wake-up call: Hackers have become more intelligent. They've got tools and tricks to crack even the most complex passwords.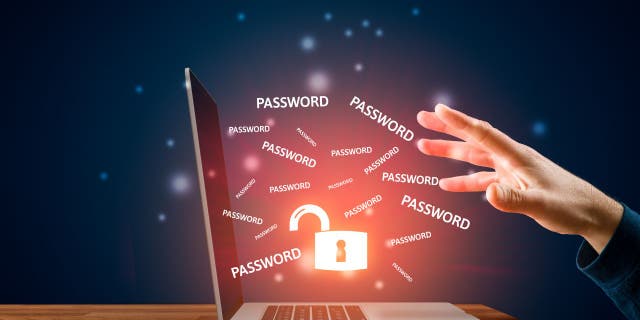 BEWARE OF CHERRYBLOS, THE ANDROID MALWARE THAT STEALS PASSWORDS
Solution #2 – use strong and unique passwords  
Create strong passwords for your accounts and devices, and avoid using the same password for multiple online accounts. Consider using a password manager to securely store and generate complex passwords. It will help you to create unique and difficult-to-crack passwords that a hacker could never guess.  
It also keeps track of all your passwords in one place and fills passwords in for you when you're logging into an account so that you never have to remember them yourself.  The fewer passwords you remember, the less likely you will be to reuse them for your accounts. 
What qualities should I look for in a password manager? 
When it comes to choosing the best password manager for you, here are some of my top tips: 
Deploys secure
Works seamlessly across all of your devices
Creates unique complicated passwords that are different for every account
Automatically populates login and password fields for apps and sites you revisit
Has a browser extension for all browsers you use to automatically insert passwords for you
Allows a failsafe in case the primary password is ever lost or forgotten
Checks that your existing passwords remain safe, and alerts you if ever compromised
Uses two-factor authentication security
Check out my best expert-reviewed password managers of 2023 by heading to Cyberguy.com/Passwords. 
FOR MORE OF MY TECH TIPS AND SECURITY ALERTS, SUBSCRIBE TO MY FREE CYBERGUY REPORT NEWSLETTER HERE 
Myth #3 – the antivirus illusion 
You got antivirus protection? Awesome! But remember, not all antivirus software is created equal. Some may provide better protection and performance than others, so choose wisely. And if you are running a free antivirus program, consider replacing it for these reasons.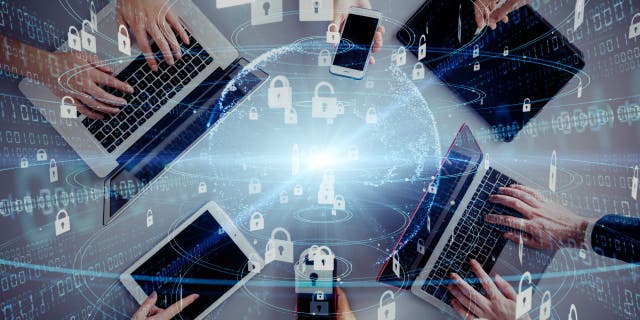 Solution #3 – have good antivirus software on all your devices
For sure, the best way to protect yourself from having your data breached is to have antivirus protection installed on all of your devices. This will make sure you are stopped from clicking on any potential malicious links that may install malware on your devices and allow hackers to gain access to your personal information. 
See my expert review of the best antivirus protection for your Windows, Mac, Android & iOS devices by heading to Cyberguy.com/LockUpYourTech   
Myth #4 – trusting all apps from official stores 
It's time to also address the belief that only downloading apps from official app stores is 100% safe. Here's the thing: official app stores do offer a safer environment, but they're not invincible. Some malicious apps can slip through, disguised as popular apps. A little extra caution won't hurt here. 
Solution #4 – smart app selection: investigate before installation  
Before downloading an app, do a little detective work. Check reviews, ratings, developer details, and app permissions. You will likely find this information at the bottom of the description page of whatever app you are attempting to download from the App Store or Google Play store. 
Myth #5 – overconfidence in WiFi passwords 
TOP APPS TO TROUBLESHOOT YOUR WI-FI SIGNAL
Have faith in your WiFi password? It's time to go a step further and boost your WiFi security. With Cyber threats becoming increasingly sophisticated, enhancing your WiFi security measures can safeguard your personal data and prevent unauthorized access to your network, ensuring you're more protected when you're online. 
Solution #5 – effective measures for a safer WiFi network  
Enabling encryption: By enabling encryption, such as WPA2 (Wi-Fi Protected Access 2) or WPA3, you can ensure that the data transmitted over your Wi-Fi network is encrypted and not easily accessible to unauthorized users. Encryption adds a layer of security by encoding the data in a way that can only be decrypted by devices with the correct encryption key. 
Changing default passwords: Many Wi-Fi routers come with default usernames and passwords set by the manufacturer. It is crucial to change these default credentials, as they are widely known and can make your network vulnerable to unauthorized access. Choose strong, unique passwords that are not easily guessable, and use a password manager, as I detailed above. 
Using a Virtual Private Network: A VPN establishes an encrypted connection between your device and a remote server, routing your internet traffic through the VPN server. This adds an extra layer of security and privacy to your Wi-Fi network, as the data transmitted between your device and the VPN server is encrypted. It can help protect your data from potential eavesdropping and provide anonymity by masking your IP address.  
For best VPN software, see my expert review of the best VPNs for browsing the web privately on your Windows, Mac, Android & iOS devices by visiting CyberGuy.com/VPN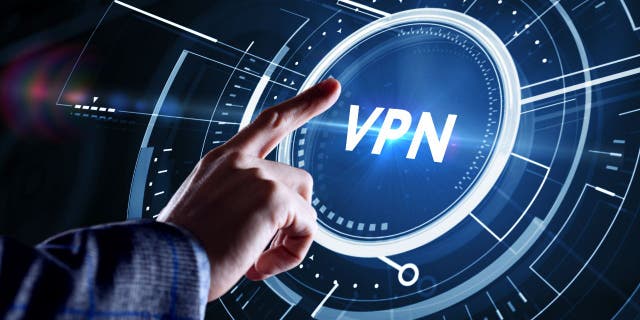 MORE: HOW TO SPEED UP YOUR WIFI AND INTERNET CONNECTION 
Myth #6 – regularly updating your software and devices is challenging and hard to do 
Despite the myth that it is difficult and time-consuming to update your software and devices, it is very easy and doesn't take a lot of time. You do not want to neglect those software-update notifications that pop up on your devices. Updates often include important security patches that fix vulnerabilities and protect against the latest threats. Keeping your operating system, apps and antivirus software up to date is crucial in maintaining a strong defense against cyberattacks. 
Solution #6 – embrace updates for enhanced protection 
Set your devices to automatically install updates or make it a habit to manually check for updates regularly to ensure you're running the latest, most secure versions. And don't forget to always back up your devices if you should ever need to restore them. Remember, an outdated system is an open invitation for hackers. It's like leaving your doors unlocked when you go to bed. 
Kurt's key takeaways 
It's always better to be safe than sorry. With these cyber security myths busted wide open, it's important to remember that digital security isn't a set-and-forget deal. It's more like a perpetual chess game, and you always need to stay a move ahead of the hackers out there. 
CLICK HERE TO GET THE FOX NEWS APP
What's one thing that might change your behavior after knowing the truth behind these myths? Could it be finally tapping that neglected 'Update' button? Or perhaps it's time to secure that home Wi-Fi with a reliable VPN? Every strategy counts in this game. How will you up your cyber security game? Let us know by writing us at Cyberguy.com/Contact. 
For more of my tech tips and security alerts, subscribe to my free CyberGuy Report Newsletter by heading to Cyberguy.com/Newsletter. 
Copyright 2023 CyberGuy.com. All rights reserved.